Sponsored By: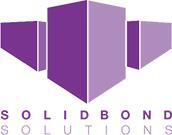 Click Here to view pictures of the Academy
The 'Performance Academy' has been put together with the view to turn potential and current District and County players into full County and better cricketers. This will be achieved by offering of intense small group and specialist 1-2-1 coaching, as well as offering full fitness plans and nutritional advice.
Each player will also have individual training plans and match log booklets. The sessions are designed to test each player mentally and physically, however still maintaining a level of fun to keep everyone enjoying their cricket which is vital to any form of success.
The Main Aims of the Academy are:
To develop a high performance level of cricket skills, particularly those which enable players to compete successfully at the higher level.
Aimed at District Cricketers who are striving to make full County squads or County players looking to make first class academies.
To introduce players to mental skills in a practical way, which will prepare them for top level cricket and enable them to both exert and cope with pressure.
To provide the selected young cricketers with the highest standard of specialist coaching at regular sessions throughout the year.
To help players to recognise the 5 areas of Elite Performance – Tactical, Technical, Mental, Physical and Lifestyle and how these can have an impact on their development.
To monitor the development of players throughout the year.
The Academy Includes:
40+ Hours of Cricket Coaching
Fitness Plan and regular testing
Nutritional Advice
Full 'Academy' Clothing
Training Plan
Match Log Book and review system
Intense Technical Analysis
Biomechanics Advice
Video Analysis and Review
Specialist 1-2-1 Coaching
Statement from Mike Buckley – Head of Junior Cricket.
"The Academy is crucial in ensuring we have a pipeline of talent and therefore a sustainable model as a cricket club. It is so hard for Junior coaches to spend the required amount of time with all 11 of their team, so cherry picking the best and keenest juniors allows us to really invest in their development with some great coaching. It also ensures that when the junior players come into the senior sides, be it 1st XI , 2nd or 3rd XI, they are equipped to play leading roles, not just batting at 11 and fielding on the boundary. It also prepares them for what is expected of them when they come and join the 1st XI. It's about breeding 'good habits' throughout the club."
The Academy Promotes:
The ultimate in junior cricket coaching
Will be Designed to mirror the training regimes of professional cricketers
Players will be progressed and challenged through drills and skills used at the highest level
Coaching from current and ex professional cricketers alongside ECB level 2,3&4 coaches
Regular video analysis to aid understanding and progression
Low coach to player ratio for optimum coach contact time and development
Players can expect regular video analysis feedback to enhance development and understanding, low coach to player ratio for optimum contact time.
The mental side of the game is coming more to the fore, we will spend time dedicated to the mental elements in the game. Whether it be nerves, visualisation, rehearsal or just confidence, the specialist coaching will help every young cricketer be prepared in the mind as well as physically.