WELCOME TO BRADSHAW CRICKET
Founded in 1884
A warm welcome to the Bradshaw Cricket Club website. We hope that you find the website interesting and informative.
Bradshaw Cricket Club has a long history dating back to 1884 . We pride ourselves on being a cornerstone of the Bradshaw community by offering many family friendly events throughout the year, an in-depth cricket programme for all ages.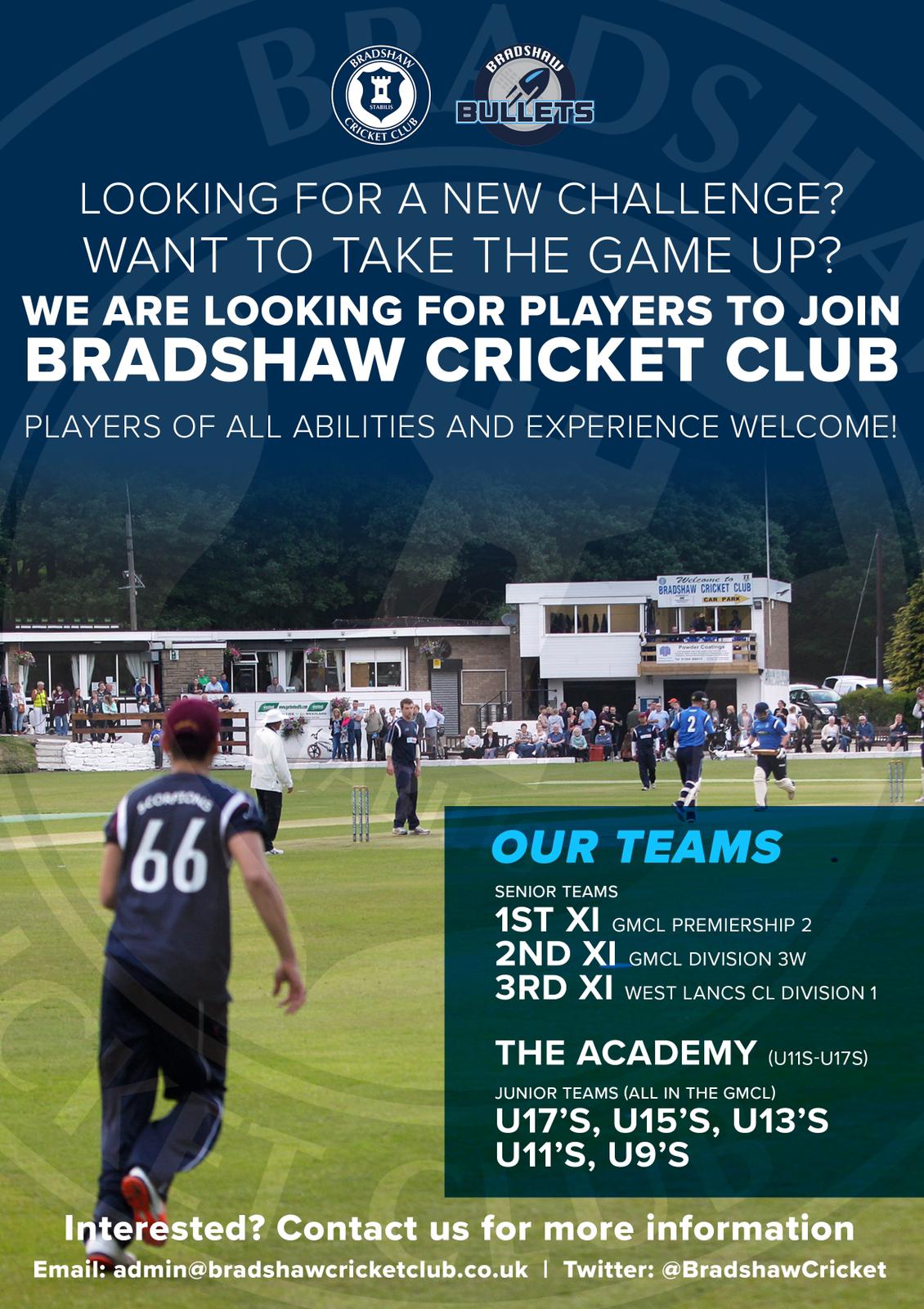 Sponsorship Benefits
Fancy being involved with one of Bolton's most successful cricket clubs?
With 3 senior and 4 junior side, the Bradshaw 'family' includes players of all ages and abilities, as well as groundsmen, umpires, scorers, bar staff and tea ladies – someone has to provide those all-important cricket teas!
Our Mission Statement is
"We aim to advance the game of cricket in the Bradshaw area, through sportsmanship, leadership, discipline and hard work. Our goal is to provide the opportunity, structure, environment and facilities to people of all ages and abilities to play cricket."
Why do we need you?
Bradshaw Cricket Club is essentially a volunteer-led amateur club, and as such we rely on the generosity of our sponsors to help us to improve our facilities and support our players in their development. Whether it's offering your time to cheer us on from the boundary or lending support of a more financial nature, you could make a real impact. In return, we can advertise your business in a range of key places – our kit, our website, even our stumps!