Bradshaw Beer Festival
It is back!!
The usual weekend of great beer and live entertainment is returning for 2022!
Over 4 sessions across Friday 8th, Saturday 9th and Sunday 10th April.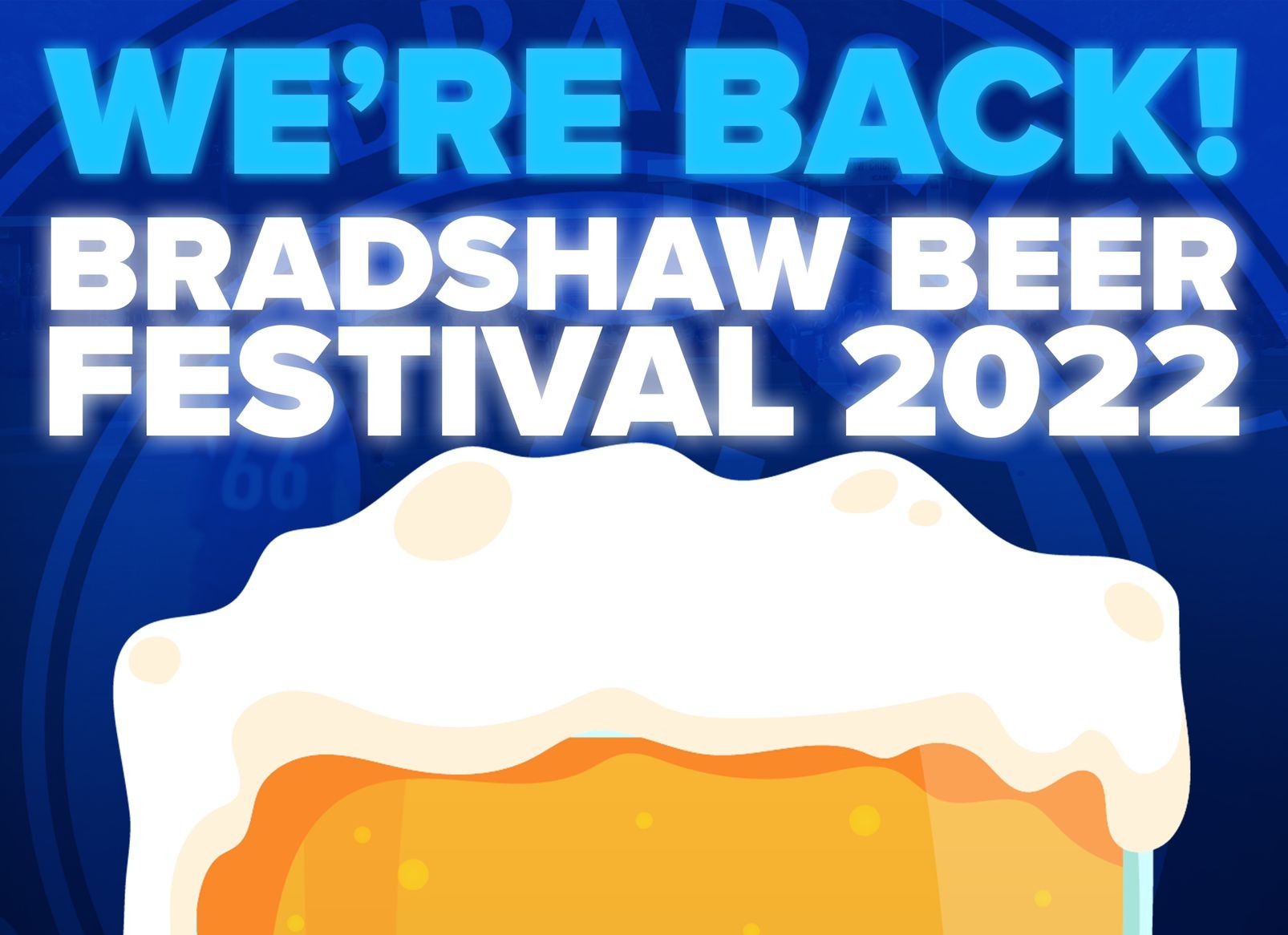 Please bring cash to purchase your beer tokens!
You will only be allowed to pay for drinks via Beer Tokens which will be available to purchase preferably with cash (card payment is available).
Live Music
Friday & Saturday evening – Call Out (3 piece cover band)
Sunday afternoon – Jack Bennett
Live Sport on TV
The Grand National (Saturday Afternoon)
The Masters Golf
Man City v Liverpool (Sunday afternoon)
Live Cricket
Bradshaw v Kearsley (2pm Sunday)
Sponsors

Do you know a company that would like to support their local cricket club and their latest exciting event whilst also raising thier profile in the local community?
If so, please get in touch with Mark Gwilt, to discuss to the opportunities.
Cask Beer List:
We are proud to present this varied selection of beers & ciders from these breweries (on phones the table works better in Landscape):
Image
Beer
Brewery
ABV
Tasting Notes
Sponsor
Bar
Peerless Pale
Peerless Brewing Company
3.8%
A delicious session pale ale.  A good level of bitterness and then a hint of grapefruit on the finish. Hopped with East Kent Goldings, Cascade and Columbus hops.
GIA Consultancy
Side
Barnsley Bitter
Acorn Brewery
3.8%
This flagship ale is chestnut in colour, having a well-rounded, rich flavour, it retains a lasting bitter finish.
Denuvo Dental
Side
Bad To The Bone
Bank Top Brewery
4.0%
A rustic tan coloured beer with floral qualities and delicate citrus notes.
Concrete Drilling Services
Side
Arizona
Phoenix Brewery
4.1%
Dry as a desert. Refreshing as an oasis.
Andy & Jane Needham
Side
Triple Hop
Blue Bee Brewery
4.3%
American pale ale brewed using our three favourite US hops: Mosaic, Citra and Eukanot which give a big tropical fruit hop hit.
Mr Arnold F Gudger
Side
Black Oak
DARK BEER
Acorn Brewery
4.5%
Dark American Ale with hints of roast cocoa, coffee malts and fruity hop aromas from the American Crystal hops.
Howarth Timber
Side
Bosom Buddies
Bank Top Brewery
4.5%
A golden hoppy blend especially for this years festival.
TPB Foods
Side
Cascade
Saltaire Brewery
4.8%
Featuring the iconic Cascade hop, this beer brings together punchy citrus flavour and distinctive bitterness.
MSG Decorating Services
Side
DV8
DARK BEER
Deeply Vale Brewery
4.8%
Deliciously smooth, easy drinking breakfast stout.
Money & Mortgages Financial Planning
Side
Palomino Rising
Bank Top Brewery
5.0%
A pale and refreshing bitter with a tropical fruit aroma and a dry bitter citrus finish.
Medivet
Side
Port O'Call
DARK BEER
Bank Top Brewery
5.0%
A dark and mysterious easy drinking ale with masses of character. Vintage Ruby Port is added to the cask to provide an unusual depth of flavour. One for the connoisseur.
Luxal
Back
Absolution
Abbeydale Brewery
5.3%
Fruity, premium strength golden ale showcasing hops from around the world. Willamette and Cascade in the American corner with fruity, floral flavours, plus Galaxy from the Southern Hemisphere for a tropical boost, all beautifully balanced by Bobek and Spalt hops grown by our neighbours over on the continent.
Precision Gardens
Back
Memento Mori
Strange Times Brewery
5.5%
Our hop forward talisman of life and death is strong, hoppy and bitter.
Strange Times
Side
Neo Kosmo
Strange Times Brewery
4.1%
Light and citrussy. Celebrating new world hops that give a pleasant bitterness and a refreshing aroma.
Medway Heating
Back
Thundering Molly
Celtic Marshes
5.2%
medium cider.
JC Batteries
Back
Estrella Damm
August Damm
4.6%
A Mediterranean Beer with a golden colour and cream coloured long last head.
Greenbank Technology
Main
Poretti Three Hops
Birrificio Angelo
4.5%
A lager-style beer characterised by a fine and clear appearance and straw-like colour.
RRG Toyota
Back
Supera Moras
Northern Monkey
3.8%
English pale ale single hopped with Olicana giving subtle passionfruit and grapefruit flavours.
Northern Monkey
Main
For Pete's Sake
Northern Monkey
3.8%
Citra pale ale with soft fruity and citrus flavours.
Turton FC
Main
Wainwrights
Daniel Thwaites
4.1%
A refreshing golden ale with subtle sweetness and delicate citrus fruity overtones.
Sky Miners
Main
Brooklyn Pilsner
Brooklyn Brewery
5.0%
Bright, golden, and strikingly refreshing.
Greenbank Technology
Main
Brooklyn Defender IPA
Brooklyn Brewery
5.5%
Strong notes of tropical fruit, keen hop bitterness and an incredibly dry finish.
Barton Grange Garden Centre
Main
Somersby Apple
Somersby
4.5%
Pleasant Sparkling Sweetness, floral, green and blooming notes.
Westland
Main
Somersby Blackberry
Somersby
4.5%
Pleasantly smooth, sweet and slightly sour with red berries and floral notes.
Newbank Garden Centre
Main